Adoption
"What greater gift
than the love of a cat."
— Charles Dickens
Find Your True Love
We understand. You want to snuggle with a bundle of furry love, listen to the purr of feline contentment, play with catnip toys while sharing too many photos of your baby. But first, you have to make a choice.
Choosing a cat or kitten can be challenging.
Maybe you're a first-time pet owner, excited about the possibilities of sharing your life with a cat, but also concerned about the uncertainties. Maybe you have a senior kitty who may or may not want a buddy. Maybe you have a full house of cats, dogs and birds, and need a flexible, laid-back kitten. (They do exist!)
Let us help. We can point you toward the cat or kitten who's right for you and your unique household.
Our cats have been carefully nurtured in an open, social environment overseen by Avalo's founder Michelle Donlick and her team of volunteers. Michelle spends time with each cat to learn their personalities, requirements and preferences.
Adoptable cats have been tested and treated by local veterinarians, with spaying and neutering at the appropriate age. If, for any reason you aren't satisfied with your adoption, you may return your cat to Avalo Cat Sanctuary; no questions asked.
Let us help you find that special kitty you've been waiting to love!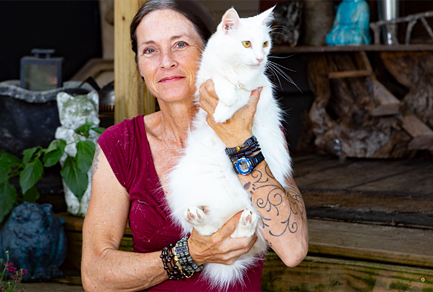 NOTE: Some of Avalo's cats are not available for adoption, including the small exotics and hybrids, as well as the privately surrendered domestics and special needs cats.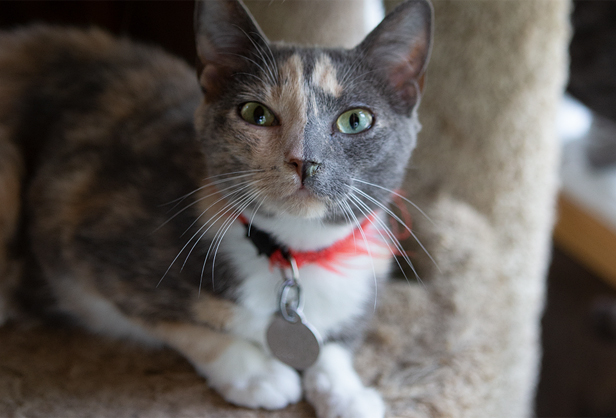 How to Adopt a Cat from Avalo
Fill out the form below and click "Send."
Avalo will contact you about cats and kittens available for adoption and set up a time for you to visit the sanctuary.
When you find your kitty, fill out an application for adoption.
There is no fee to adopt, but a donation is appreciated.
If you aren't able to travel, the adoption process can often take place by phone and email, with your adopted kitty delivered by one of our volunteers.